Small, Family Owned General Contractor That Cares
We are a small, family-owned business in the Pearland/Friendswood area of Texas, focusing on garage conversions, covered back patios, kitchen/bath remodeling, commerical build-out and flooring.
Have you had a bad experience with a contractor? Unfortunately, we have too….more times than we care to share.  After almost 20 years in the real estate business ourselves we decided to start MDH Remodeling to bring the world-class customer service to you and rewrite the script on what contractors should be.
We believe in the 3Cs.  Care, Communication, and Completion.  We will treat you and your home with the care that's deserved, communicate through the whole process, and complete the job.  We understand the last C — completion.  The end is always the hardest part to make sure every detail is taken care of.  That's what separates us.  No matter what we WILL get your job done with your 100% satisfaction.
We look forward to meeting and helping you design/build what you've been dreaming of!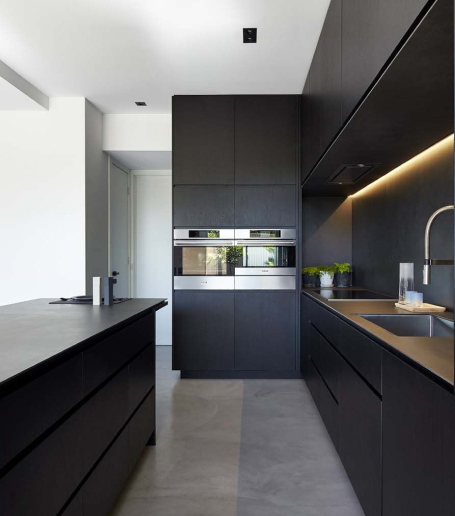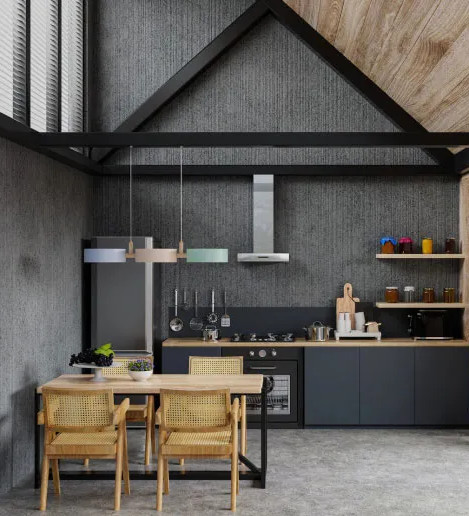 "…what you envision is our mission!"
We take it seriously. Every client deserves exceptional service and attention to detail. We prioritize communication, care, and completion in every project.
When you work with us, you will enjoy a personalized remodeling approach tailored to your unique needs and style. From the initial consultation to the final walk-through, we will be there to guide you through the process and answer any questions you may have.
Our team is comprised of skilled craftsmen and designers who are passionate about what they do. We take pride in our work and stand behind it with a satisfaction guarantee. We are fully licensed, insured, and BBB accredited, so you can trust us to deliver top-quality results.
At MDH Remodeling, we are committed to building lasting relationships with our clients. Every new project is an opportunity to create something beautiful and functional that enhances your life. We love what we do, and  think you will too.
Thank you for considering MDH for your next project. We look forward to working with you to bring your vision to life!

Communication
We will communicate throughout the whole project from before, during and after. We believe communication is the key to success.

Care
We treat your home as it if were our own. Truly giving care and thought into everything we do.

Completion
We will see the project through with the highest level of customer satisfaction and service!
Let us help you plan your dream space!
Here's what our satisfied clients are saying

We strive to offer you the best remodeling experience. We take pride in our attention to detail and ability to deliver stunning results that exceed expectations. Whether you want to update your kitchen, convert your garage into a game room, or install new flooring, we are here to help.
Are you ready to transform your home? Get in touch today or schedule a consultation and learn more about how we can help you bring your remodeling dreams to life.
Mariana Escamilla
2023-06-24
Working with MDH remodeling for our kitchen renovation was an absolute pleasure . Manesh went above and beyond to make our experience a pleasant one . We recently purchased an older home and he was super helpful with other issues that came up during our kitchen renovation . Definitely the best contractor we've dealt with .
MDH Remodeling built me an out covered patio. They are excellent!!! Very professional, outstanding customer service and support!!! Knowledgeable about their product and materials. We will definitely be using MDH Remodeling again in the near future!
Converted our garage and added an exterior door and interior wall to the house. Like any major project, there were surprises to deal with and unexpected problems, including some electrical problems that required bringing extra people in on the project. But Manesh was extremely responsive to dealing with and solving problems while making sure we were happy with each step in the process. He managed to meet the initial estimate, even with the problems, and the result was absolutely fantastic. Exactly what we wanted. Including the before & after pictures - it's almost unrecognizable as the same space.
Reginald Pruitt
2023-04-01
Great company! I love the quick turnaround time and professional service my household received. To have a contractor that stands behind their quality and word is rare. I'd recommend MDH to anyone
MDH is an outstanding contractor. The owner, Manish, is hands-on, and his people do beautiful work. Honesty and integrity were exhibited by all. The sheet rock work and hardwood floor installation was beautiful and professional, and I am very happy with everything that was done. The rooms were left clean with no messy cleanup for me, and everything was was done to my satisfaction Do not hesitate to have MDH do your work. You can trust them. Thank you, Manish and staff, for a job well-done.
Great service, and Manesh is always a pleasure work with.
Pranav Bhavsar
2022-11-01
MDH remodeled my kitchen earlier this year and we could not be more pleased with his work. Full of ideas, great pricing and punctual. Would definitely recommend using them for any home renovation needs.
Mercedes Beatty
2022-11-01
We hired MDH Remodeling to install LVP flooring and carpet in our home. From start to finish his guys we great! Manesh was excellent at communicating and coordination all services to get the job completed in a timely manner. We were very happy with the outcome. If you want a job done right call MDH Remodeling, I highly recommend them.
Manesh and his team did a great job on my renovation. The process was very easy and seamless. They made very good recommendations that helped us save a lot of money that would have otherwise been wasted. I highly recommend these guys!
Manesh does a great job with remodeling homes. I have seen a home he has worked on. Everything was done professionally with high quality. I would definitely recommend MDH.